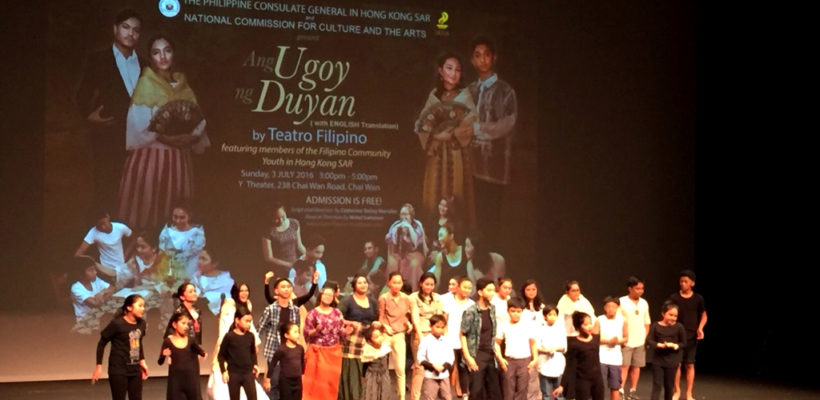 July 3, 2016, At Y-Theatre Chaiwan, happened this memorable afternoon of fun, tears and inspired ensemble of feelings. On this day, we witnessed a bunch of talented Filipino youths here in Hong Kong, performing, dancing and singing their hearts out. And today also, we have introduced Jose Rizal to a bunch of Filipino-Hongkongers who haven't heard of our National Hero, until this day.
It was an amazing day for all of us and we are so glad that we are able to touch the hearts of our audience. Maybe next time, we will give out free tissues 🙂
Here are some photos from the play from families, friends and our audience.